Inaugurated march 1991
Organization of plant collections according to taxonomic and phytogeographic criteria
Reconstruction of the Mediterranean scrub
Dendrological collection
Collection of Italian and exotic ferns
Plants of the southern hemisphere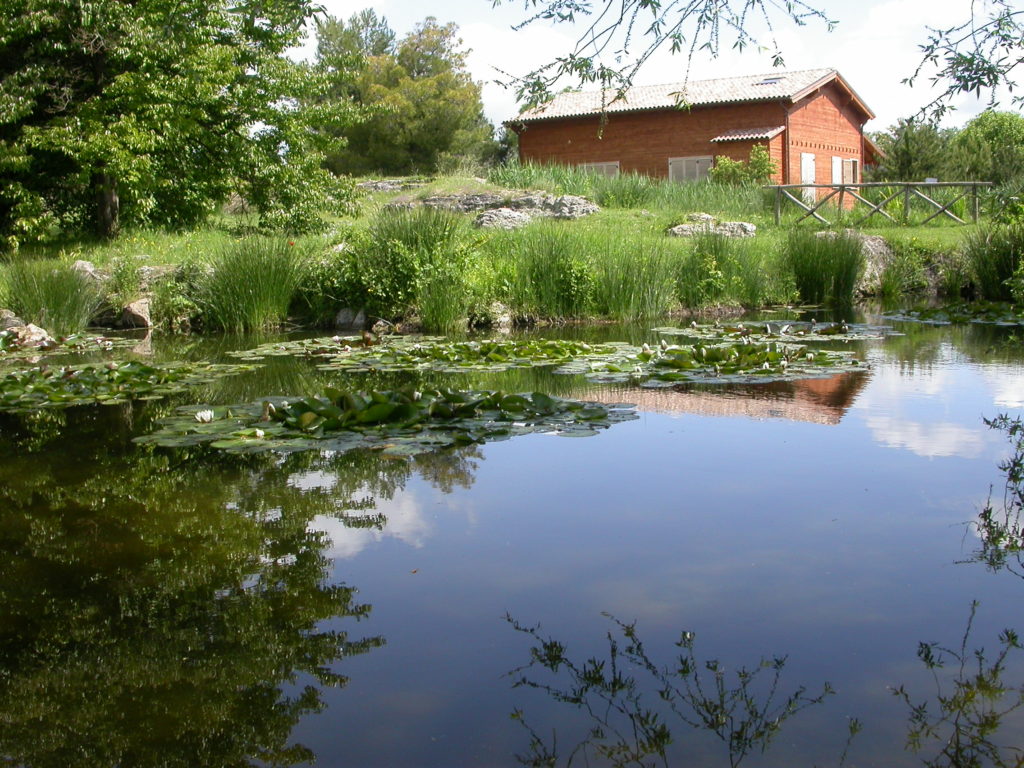 The Botanic Garden of the University of Tuscia was created to support teaching, research, educational and recreational activities. It is an ideal outdoor laboratory, a haven of culture and preservation, where biosystematic studies and experiments on the acclimation ability of different plant species are carried out, in collaboration with national and international scientific communities.
A part from the ex-situ conservation of plant species through the care of the collections, and the sampling, storage and exchange of seeds, the Botanical Garden operates for the habitat preservation, with in-situ plant conservation techniques in the natural environment directly.
It also promotes thematic courses, events and exhibitions to involve the audience with a knowledge of the plant world, thus helping to create a naturalistic "awareness".
The Botanical Garden, inaugurated in 1991, is located near a sulphurous thermal spring in the area of the Bullicame Park (9 hectares). It covers an area of approximately 6 hectares, gently sloping from an upper travertine platform up to two and milder almost vertical walls exposed toward south.
Plant collections are organized according to taxonomic and phytogeographic criteria and depending on the climatic and soil conditions of the area, characterized by strong thermal variations (min -10° C or max 40° C) and a highly calcareous soil. 
Of great interest are the collections dedicated to officinal plants, housed in the "garden of the simple" with over 120 species of phytotherapeutic interest, the Tropical Greenhouse, where it has been recreated a warm and humid environment, housing a collection of wet forest plants and insectivorous plants that arouse the curiosity of adults and children.
Our journey does not end here, it continues passing through the lush vegetation of the Arboretum where we can admire specimens of plants arranged according to the place of origin on an imaginary planisphere, up to the desert; in front of the visitor's eyes, an almost surreal scenario opens up that leaves you spellbound, a barren area with outcrops of mother rock and a multitude of rocks and boulders are the setting to glimpses of African, Mexican and Madagascar desert areas.
GENERAL INFORMATION
Orto Botanico "Angelo Rambelli"
Strada Bullicame s.n.c. – Viterbo
tel. 0761/357028
Info: ortobot@unitus.it – www.ortobotanico.unitus.it
Scientific Director : Dott.ssa Monica Fonck – Tel. 0761 357020
Schedule:
MON-FRI 09:00-13:00
Closed on public holidays
TICKET OFFICE:
Full fare                                                                                   € 5,00
Reduce ticket (children from 6 to 12 years; adults over 65 years)    € 3,00
Guided tour (upon reservation minimum 10 people)                       € 7,00
School groups with guided tour (escorts not charged)                   € 3,50
Educational workshops (half day)                                                € 5,00
Educational workshops (full day)                                                 € 7,00
FREE ADMISSION:. UNITUS students. Children up to 5 years. Disabled.