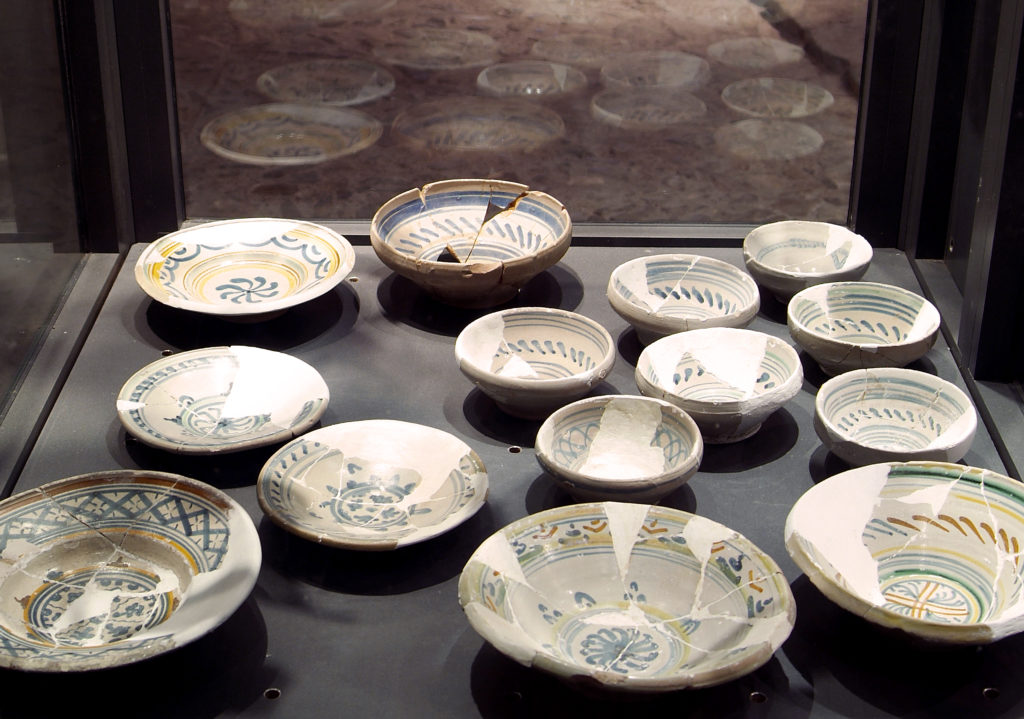 In 1991, Enrico Guidoni and Elisabetta De Minicis proposed a project to implement
a new system of museums. The Museum was donated to the University of Tuscia from 2008 and is aimed at all professionals (architects, restorers, archaeologists, historians, cultural workers, students) and at all individuals interested in the culture and the protection of its assets.
The museum aims to maintain records of privileged themes such as land, old centers history of art and architecture, history and techniques of traditional crafts more construction-related.
The historic building which houses the museum is the ancient Tower of Porta Marina built in the fifteenth century to defend the north-western part of the medieval walls.
The museum is spread over three levels: on the upper floor there is the exhibition / conference room with Vetralla Ceramics showcases. The intermediate floor and a landing on the descent ramp to the lower floor are destined for the Ceramic-Lazio Section (popular ceramics), Brick Section (tiles, tiles, bricks) and the Iron-Metals Section (tools, products). The Wood Section (tools, products) occupies the access ramp to the upper floor and the circular tower on two levels; on the lower floor is the Mason / Stone Section (tools, products). The Cantinone, place into excavated tufa rock, houses a collection of barrels and a showcase with objects on the theme of winemaking. In the entrance area, a grain pit ("butto"), scale models of medieval architecture and some urban systems complete the setting.
GENERAL INFORMATION
Scientific Director: Prof. ssa Elisabetta Cristallini
University Museum System 0761357690
Opening for guided tours on request (3932127125)